I was having trouble keeping up with all the coins in my purse, so I deposited the extra coins and 10,000 bills at the bank ATM. Then I took the train, and got off at JR Osaka station to get a new pink sholder bag.
This shoulder bag is available in five colors: black, ice gray, taupe, and the spring/summer exclusive colors of dusty pink and cielo.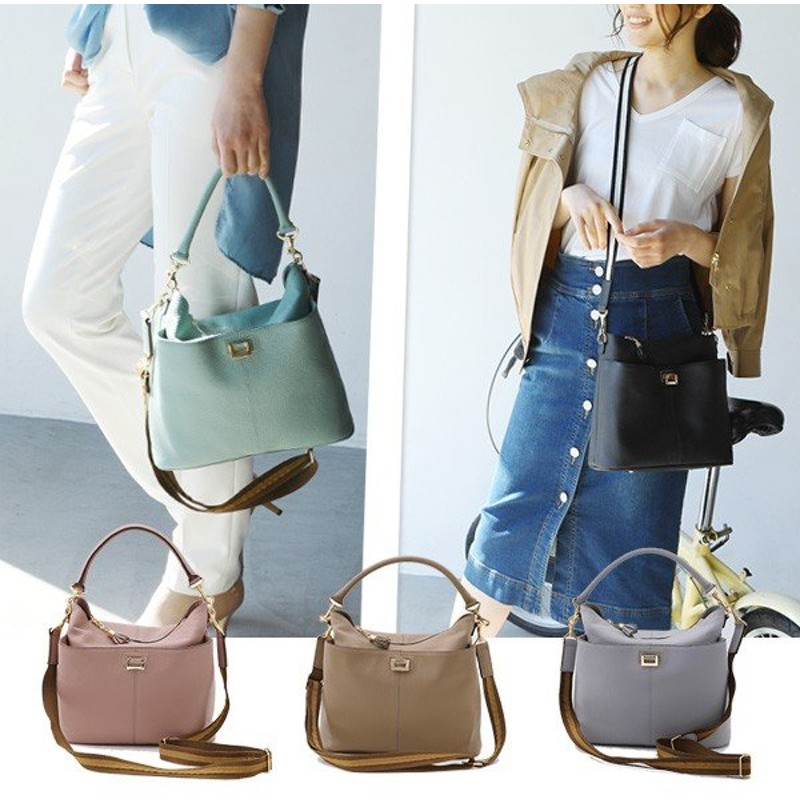 The material of this bag is Italian leather and is water-repellent, so it can be used on rainy days.
I actually looked in the mirror with the clerk to see which color matched me. Cielo is not bad for me, but something is not quite right. Ice gray and taupe don't really look good on me. By the way, I didn't consider black because it is a classic but obviously doesn't make me feel good.
So dusty pink it is.
Beige dull pink. Can be combined with neutral colors such as pale green.

A subdued pink, beige with a hint of gray.
Because it is a pink with a tone that is not overly pretty, it is a color that blends well with the skin and is extremely easy to coordinate. The nuance of this color stands out even if you dare to match it with a neutral color such as pale green.
This bag is large enough to fit my rose gold iPad Air with the Smart Keyboard Folio attached in landscape orientation.
I am currently taking one-on-one English conversation lessons. Each time I prepare the lesson material, I compile a list of current events. However, printing them out each time is not eco-friendly because it consumes a lot of ink and paper. That is why I have been using PowerPoint more and more often to compile content.
The presentation materials are created in PowerPoint on the Surface Laptop 4, and the presentation is used in the PowerPoint app on the iPad during the English conversation lesson.
I never thought I would use PowerPoint in an English conversation lesson.
I have been talking a lot about Moonies recently, but I thought it would not be very good to talk about the Unification Church over and over again, so I will talk about what is going on in the world today and what Zionist Imperialism is up to.
Especially like this
The Japanese should immediately protest against proxy wars against 🇨🇳🇷🇺 to save their history, culture & country from destruction. Japanese culture has nothing to do with Zionism.The Japanese love life & peace & have the right to determine their own destiny.#NOWAR#NONewFascism https://t.co/5P37oE7Msv

— Zoro (@Sakura04980792) 2022年7月28日
Speaking of gullible, so many Japanese also believe that covid jab is safe and effective, continue to take it. Furthermore, so many of them are still wearing stupid face masks. Sorry, but I don't think they'll ever wake up.

— tamaki s. collins (@CollinsTamaki) 2022年7月31日