There are too many people in the daytime anyway, and it gets muggy and sweaty quickly, so I set the alarm on my iPhone to 4 a.m. and took on my first early morning workout.
It was 4:24 a.m. when I left the house. It was dark outside. No one was there. I passed only two people before I reached Nagai Park. This is so comfortable!
This is the view of the starting point. See, not too many people there, right? Photo taken at 4:45.
But I may be running a bit low on stamina due to my daily running. I mean, if I ran at my normal pace, my heart rate would be all over the place and I'd be out of breath. So I decided to run slowly, breathing through my nose, with my mouth basically closed.
On the third lap, the AirPods sounded like a dead battery notification. Seems like the right side wasn't charged.
That's why I decided to cut it off in an hour. I really wanted to run 4 laps, but I didn't have a choice.
As the sun came up, the crowds became more numerous and harder to run. I've said it a thousand times, but could you please refrain from strolling sluggishly side by side?
Here's what it looked like after the run, at 5:52. It's kind of like normal.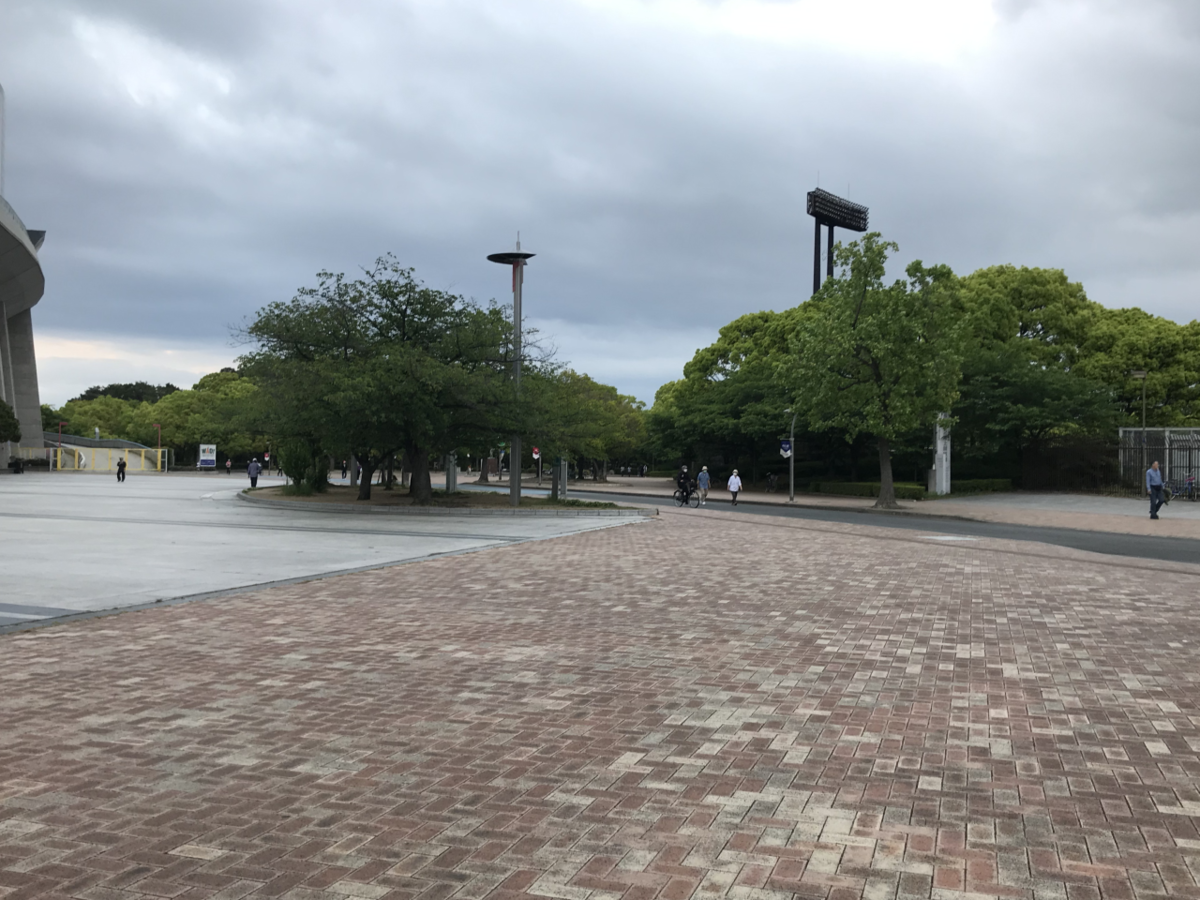 There's something nice and fresh about the early morning air. Maybe next time I should get up at 3:30? I'd like to get an environment where I can run mindlessly at times when people aren't around, preferably without a mask.