I have been wearing Apple Watch since my birthday eve, and I went to the English school, the gym and dinner with my mom on my birthday.
It's really easy to achive the goal when I go to the gym. Something like this
Move
663/250 Calories
Exercise
88/30 minutes
Stand
14/12 hours
I got "Move Goal 200%" award easily.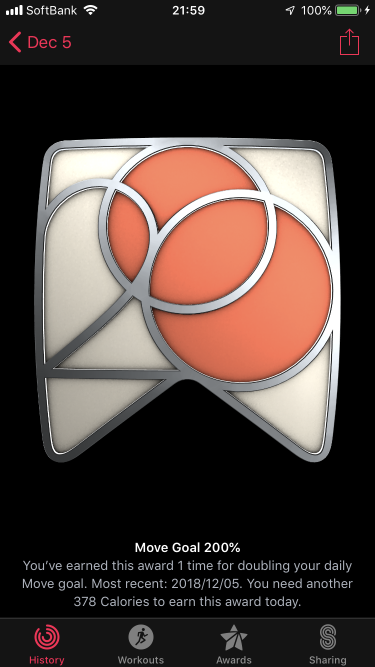 Move Goal 200%

You've earned this award 1 time for doubling your daily Move goal. Most recent: 2018/12/05. You need another 378 Calories to earn this award today.
12,761 steps??
On my way to the gym, I started as Outdoor Cycle (I forgot starting the mode when I started from my house), I went uphill so "Elevation Gain" is 3 meters.
Map, Weather and Heart Rate Recovery - everything is recorded. I am impressed.
I started Eliptical at the gym for an hour.
After my mom treated me to dinner, I went home by bicycle, but no "Elevation Gain" because of downhill.
I know Apple Watch is more expensive then Fitbit, but I love Apple Watch because I have iPhone 7. It's convenient to pay by Apple Pay with Apple Watch than iPhone.