When I checked the mail box yesterday evening, I got an undeliverable item notice from post office. It was a non-standard-size international mail from my friend in Ohio.
I asked him what it was. He said it's a small version of me. I asked them for re-delivery this moring.
Actually I found a pink alligator at Myrtle Beach Interenational Airport and bought it while I was going back to Japan three years ago.
Now I have two of them.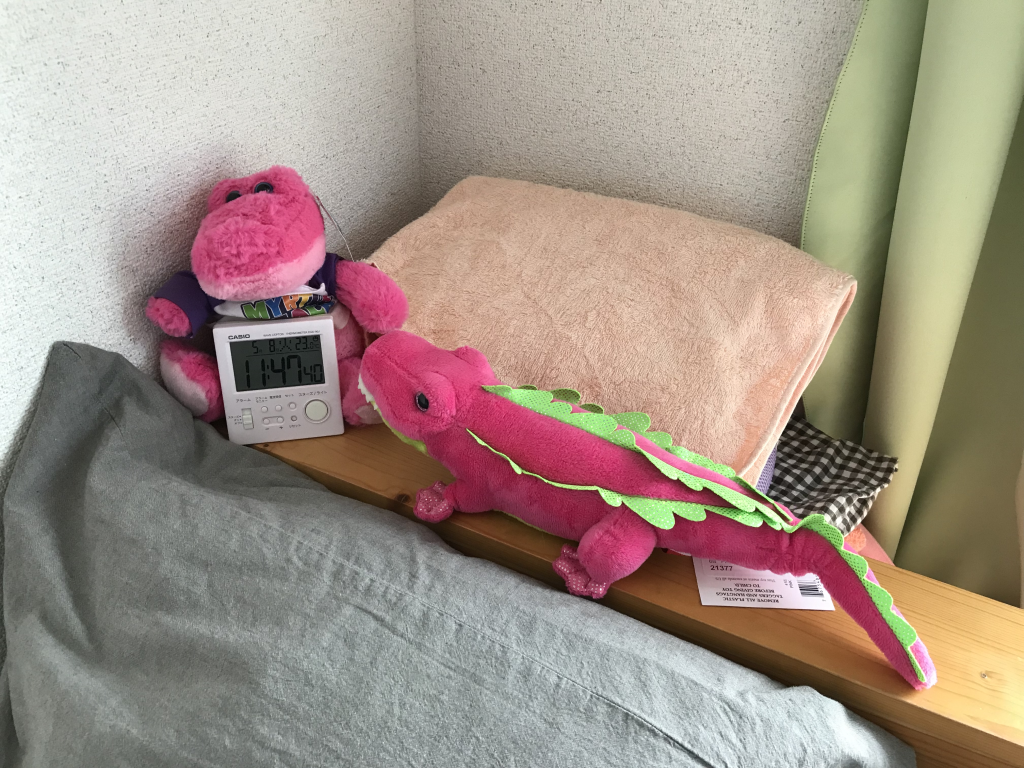 He found the alligator at Amazon.com. So it must be this?
Amazon.com: Douglas Toys Audrey Pink Alligator: Toys & Games
16" long with tail Audrey the pink stuffed Alligator is some serious pink cuteness! Glittery scales and feet with lime green belly this girly stuffed alligator is amazing!