Before an English class, I went to Starbucks for lunch. I didn't use the CV coupon. I was hungry so I ate Teriyaki Chicken Sandwitch. I got a chance to get "One More coffee" for 100 yen.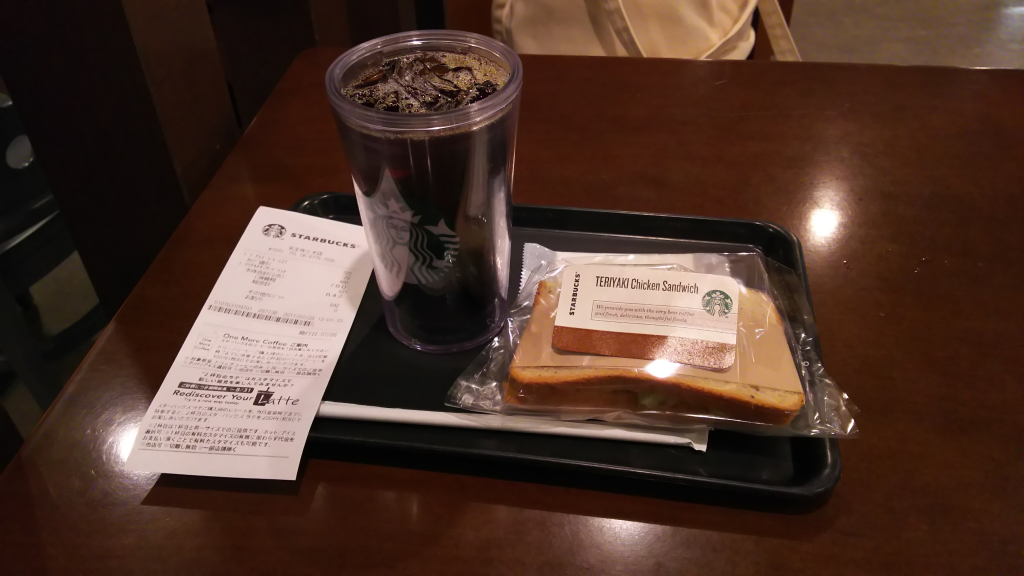 After I took the class, I went there again for a free drink. 3 pm was the best time for it, wasn't it?
This is the most expensive and seasonal drink. Key Lime Cream & Yogurt Frappuccino®
Starting from July 14.
T Key Lime Cream & Yogurt Frappuccino : 620
Citrus Fruit pulp (addition) : 100
Customer Voice coupon : -720
-------------------------------------------
Subtotal (1 item) : 0
(Consumption tax : 0)
Total: 0 yen

Balance: 0
That's really good. Because I got it for free??
Maybe I could order the same drink for 720 yen and tax.
If you are in Japan, you can get this until Thursday, August 31.